Lactation Consultant Breastfeeding Class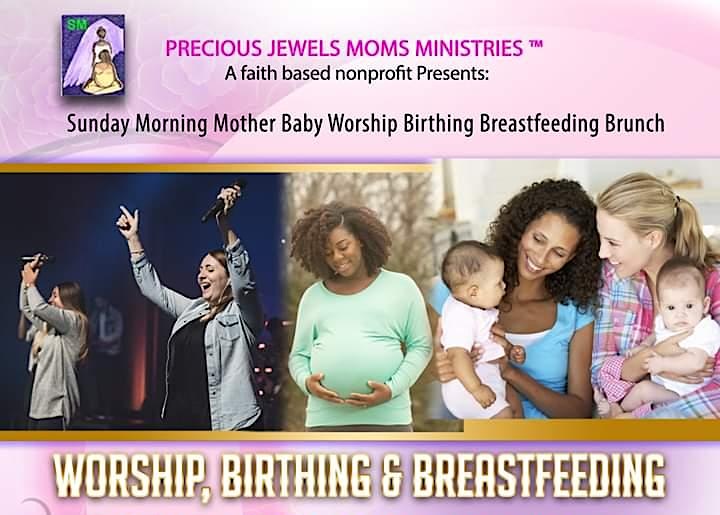 Shiphrah's 💃the Supernatural Glorious Birth Doula/RN and Lactation Consultant Doing the Office of the Midwife
Breastfeeding By Faith Class  https://www.eventbrite.com/o/precious-jewels-moms-ministries-6859284221
In this class participants will learn during this live video session:
1. Beginning Breastfeeding
2. Hospital and Home Breastfeeding
3. Getting More Milk
4. Common Breastfeeding Challenges
5. Mothering Through Breastfeeding
6. Resources
7. What is Breastfeeding by Faith ?
Attending this powerful, insightful virtual breastfeeding class will put you on the path to becoming a Nursing Mother Raising Children with Generational IMPACT ™
Participants will receive
1. Breastfeeding e-book.
2. Opportunity to Ask the Lactation Consultant Questions
3. Natural and Spiritual teaching on breastfeeding
4. Virtual Post Delivery Faith Based Lactation Consultant 30-60 minutes weekly guidance sessions for the first month after birth.
5. Opportunity to join Precious Jewels Nursing Mothers Club ™ Facebook Group
👀Items to bring to enhance your virtual live learning experience:
1. Teddy Bear or baby doll
2. Water
* This Class is a biblical based breastfeeding class. Participants should be open to receiving prayer and discussion on biblical principles of mothering. All spiritual beliefs welcome! Support partners are welcome
Who is Shiphrah💃 the Supernatural Glorious Birth Doula?
She is 👸Pastor/Prophetess Angelique MSN RN International Board Certified Lactation and Certified Childbirth Educator, Doing the Office of the Midwife with Precious Jewels Moms Ministries.
Pastor Angelique mentors women on Christian principles of mothering through childbirth and breastfeeding